Do You have someone special in Your Life? Do They know, how much They mean, to You? Make sure They do . . . .
Ang was very Special to Me.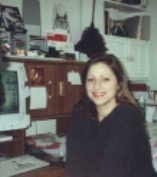 http://www.thinkorbeeaten.com/ is Her Creation. Enjoy it while You can. She's linked under the "Loved Ones" category, here, and always will be.
<3<3

=======

<3<3

=======

<3<3  

Loved Ones
I got'cher back-up right here ===> http://gofindtheothers.com/wp-content/uploads/2013/06/274SuicideCCLXXIV-ThinkOrBeEaten-59m52s.mp3