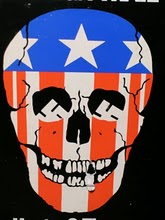 (I sincerely apologize, I forgot to grab the last hour before I left the Station)
Guess what else happened behind the scenes?
OK, I'll tell you: I GRABBED THE LAST 4 MONTHS WORTH OF ARCHIVES ! ! ! !
All of those hours are uploading to GFTO, as we speak, and they will be posted and ready for your listening enjoyment ASAP . . . .
Part 01 of 04
Part 02 of 04
Part 03 of 04
Part 04 of 04
Suicide #250 – Auraceuticals aired during this broadcast