This week's Podcraft is brought to You by a Wizard named Oz. Oz is one of the Others. Oz understands that Every Thing emanates from the Center, out. By being an Observant, Gracious, and Thoughtful Person, here is how One Kind Act from Oz, emanated from the center of Jackson County, all the way out to Boone County:
I am a huge fan. Here, in past episodes, I have showcased several of Their songs for the Others to enjoy.
Last week, this wizard named Oz, came across two tickets to see Honey Honey, perform live, at

The Blue Note

Theater
17 N. 9th Street, Columbia, MO 65201 (573) 874-1944
 with anOther wildly-talented singer, songwriter, and musician Ryan Bingham.
Oz was not going to be able to attend this event, with which He had already acquired tickets. Oz knew that I wasn't too far from that venue, enjoyed said Artists, and would, in-turn, see to it that His tickets would not go to waste. Oz did what all Benevolent Wizards do, and made the tickets appear in My mailbox, almost overnight. And, as with all Sincere Acts of Kindness, He didn't ask for AnyThing in return. Oz knew that He was being Generous, but little did He know what chain of events He set into Motion.
For personal reasons, as well as for BlogBrevity, I'll spare You All the finer points.  But in summary, this One Act of  Living Charity, gave My thirteen-year-old-daughter Alexis and I, an excuse to spend some well-overdue-high-quality-large-quantity-Father-Daughter time together.
This was Her first "real" concert;  I've been to several hundred. What better way for a teen-ager to learn proper front-row etiquette at a kick-a$$ show, than from Her Giant-of-a-Father and seasoned concert veteran?

There isn't a better way. We can't just teach Them how to read and write, how to do chores and keep clean, how avoid danger and stay safe — sometimes We gotta show 'Em how to Rock Out ! !
So, what started out as a seemingly Random Act of Kindness, from one Wizard to anOther, turned into a Super-Special-Once-In-A-Lifetime Memory, for a well deserving Young Woman with her Dad.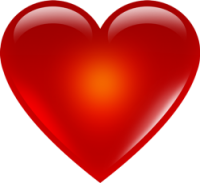 I present to You the Listener, by-way-of Oz  — 
The Perfect Night . . . .
Player Troubles -?- http://gofindtheothers.com/wp-content/uploads/2013/03/263SuicideCCLXIII-APerfectNight-59m47s.mp3
^ ^ ^ ^ ^ ^ ^ ^ ^ ^ ^ ^ ^ ^ ^
(Click on either's name, for their tour dates and locations)